Motor-SW-Launch Service
// The seamless SW deployment by employing professional parametrization.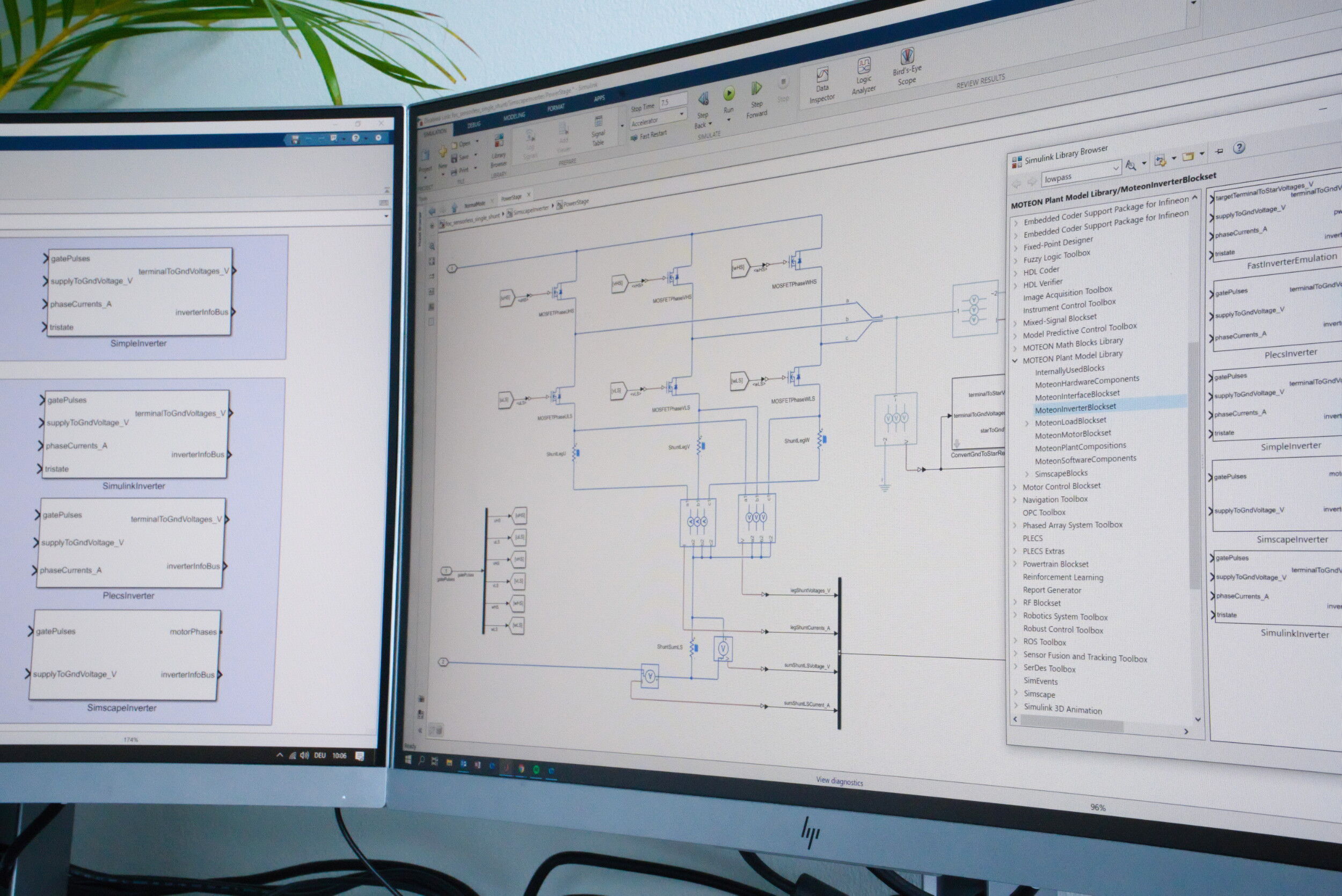 Motor-SW-Launch Service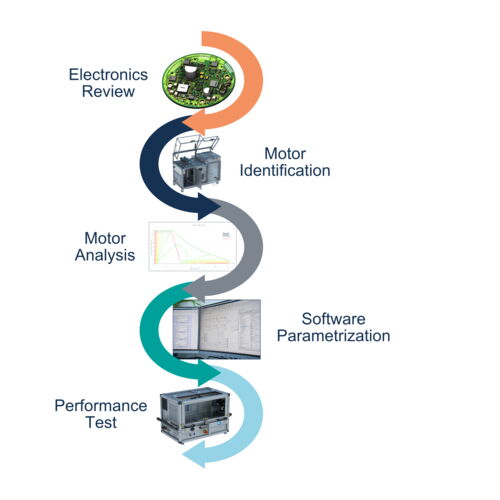 In the early phase of development with a software library, the deployment on real hardware can reveal unexpected errors. However, with our sophisticated premium testing and adaption service, we can accelerate this process and detect issues in electronics, motor and achievements of target operational points. This service include an electronics review, a professional motor identification, a motor analysis, the software parametrization and performance testing with real target hardware. The Motor-SW-Launch (MSL) service facilitates the initiation of series development by employing professional software parametrization for customer's motor and electronics.
Service/Price: Package Deal for standard price
Duration: ~3 weeks
Deliveries: electronics report, motor parameter report, analysis report, parametrized embedded software (.hex-file) and performance report


Some facts about the Motor-SW-Launch Service

Avoid trial & error
Start quickly with running motor
Understand system performance

Identify Design Issues
Your benefits at a glance
Motor-SW-Launch Service
Facilitate series development by employing professional software parameterization for customer's electronics and motor.

// Simulate performance and boundaries of system
By simulation the efficiency and analysis whether target operation points can be reached, customer gets a better understanding of their desired system and potential weaknesses. This also allows to define the necessary algorithms such as field weakening to achieve the best system performance and ensure that target operation points can be reached.
// Saving time-to-market
Start immediately your evaluation with a software which has been parametrized to the specific of your application. Avoid to first read user manuals and taking weeks to understand design errors which causing unexpected behavior.
// Avoid trial & errors in parametrization of motors
In the parametrization of the software towards a certain motor, the identification of the correct motor values (e.g. Id/Iq) causing most of the troubles in mechatronic systems. It is crucial to understand both software and motor design in order to define which parameters are needed and how the are measured. MOTEON's motor identification test bench, allows the correct measurement, is reproduceable, avoid trial & error approach and the implementation to include "factors" to overcome design flaws.
// Identify design issues in early phase of the project
The selection of the wrong ICs or resistor can cause strange behavior in the performance and software. In addition, the motor or system design might not support the achievement of the efficiency or operation targets. A root cause analysis during a later stage in the project costs weeks and months and can result in fixing symptoms instead solving the root cause.
One Service to provide confidence into your mechatronic system
Electronics review (schematic, layout and report)
Motor parameter identification via Motor Test Bench
Simulation of torque-speed, operation points and efficiency
Software parametrization of MOTIXTM Embedded Software
Performance measurement incl. CPU usage & runtime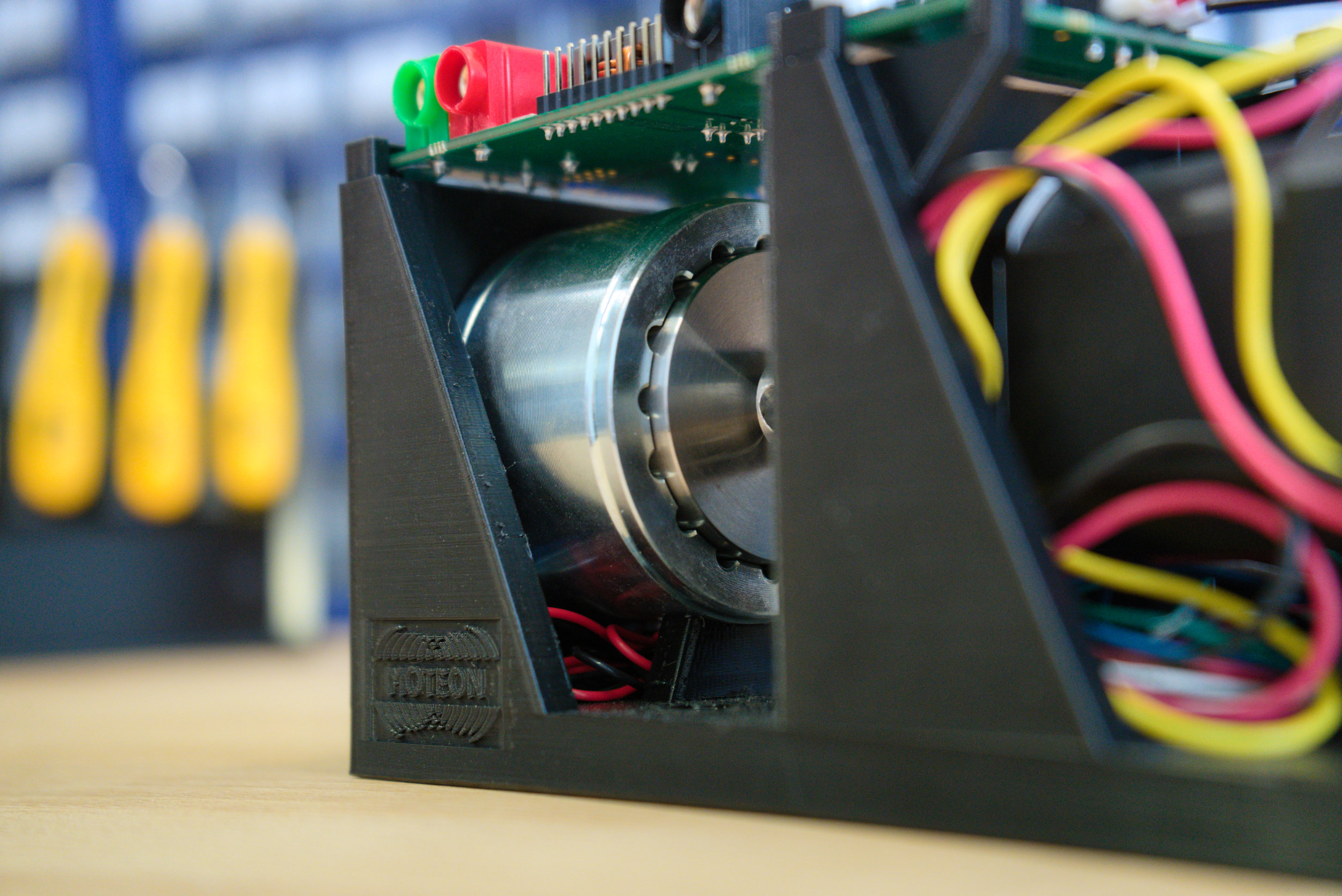 Parametrics
Scope of Service
Motor Type

Motor Rating

up to 4 kW

Electric Current

100 A constant (120 A peak)

Shaft speed

max. 12.000 rpm

Operating temperature

Room temperature

Software

MOTIXTM Software
For TLE987x v1.3.0 (or later)
For TLE989x v1.3.0 (or later)
For XMCTM (Coming Soon)
Documents


Quick Start Guide
1. Filled project checklist for characteristics of project and prerequisites.
2. Check option for motor with open shaft (or via disassembly).
3. Send electronics and motor to MOTEON.
4. MOTEON to conduct Motor-SW-Launch Service.
5. Receive hardware, test reports and parametrized software.